These are the Semi- Finalists for PIVOT East 2014:
Mobile Finance Category

   ChamaSoft (Kenya): A group management platform which manages administration of chamas, allowing them to concentrate on investment rather than administration.

Valuraha (Kenya): It simulates Kenya's financial ecosystem and enables students to interact with it using virtual money enhancing investor education.

 Beyonic (Uganda): Our mission is to eliminate cash by creating the best solutions that enable business to make payments using mobile money – Uganda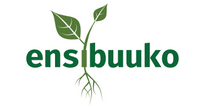 Ensibuuko (Uganda) : Leveraging on mobile and web technologies to improve access to finance for small holder rural farmers – Uganda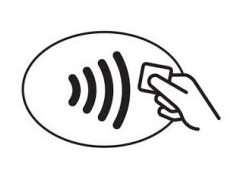 Kadi (Kenya): Kadi provides for school going students to carry their pocket money and make purchases with use of NFC technology – Kenya
 FarmDrive (Kenya): FarmDrive connects smallholder farmers to enthusiast agribusiness investors – Kenya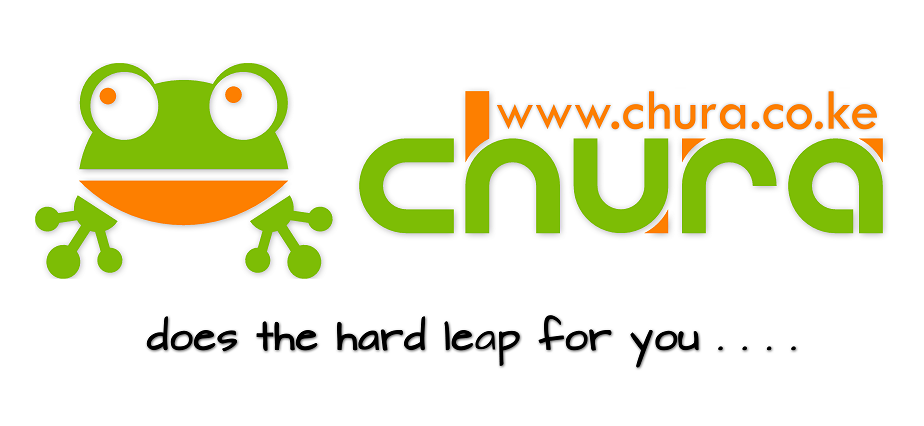 Chura (Kenya): Chura connects a mobile user to all networks and their services from a single SIM card – Kenya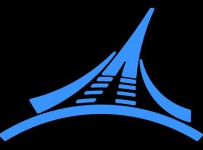 Tevat (Kenya): Tevat aims to give entrepreneurs a platform to leverage family, friends, chamas & existing base of fans/supporters to collectively raise capital in exchange for equity – Kenya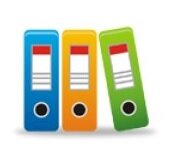 M-chama (Kenya): M-chama is a mobile App that helps self-help groups (chamaz) that do Table Banking capture and keep their records timely and accurately – Kenya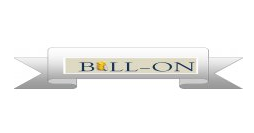 Bill-On (Kenya): How easy is it to remember your details every time you want to pay your bills using your phone?Bill-On application is the solution for you – Kenya
Mobile Enterprise Category

A SiM Mobile (Kenya) ASim Mobile is a supply chain mobile solution integrated seamlessly with most popular accounting, ERP apps in the world

Buymore (Kenya): Buymore offers student discounts that enhance user retail experience and push foot fall to merchants.

 KejaHunt (Kenya): KejaHunt is an online property listing platform that helps you find a house and a roommate, and gives visibility to local businesses.

 OffersAfrica.com (Kenya): Is a digital and dynamic marketing platform for businesses, which benefit from a dedicated platform to manage their marketing activities.
Online Hisab (Ethiopia): Online Hisab is a cloud-based accounting package for Ethiopian SMEs, who are looking for an affordable and easy to use accounting solution.
RTSOP (Kenya): RTSOP is an online and mobile-phone based platform that enables logistic companies which suffer empty return trips to commercialize return trips.

Sapama.com (Kenya): Enables property agents to list and manage propertie details such as tenants, landlords, tenancy, rent and utilities details.

Sootano (Kenya):  Sootano provides a platform  for Businesses and Freelancers to connect. It facilitates finding and contracting reliable service providers for jobs or projects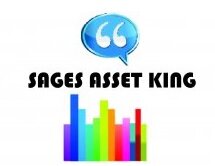 Sages Asset King (Kenya): Sages Asset King is a mobile app letting you do an efficient and paperless asset audit of tagged business assets via smartphone.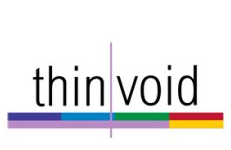 ThinVoid (Uganda): ThinVoid implements solutions & strategy that accelerate data collection.
Mobile Entertainment Category

Endiba (Uganda): Endiba provides the best in all local sport for every soccer lover. They provide you with league information such as league table, results, news and player profile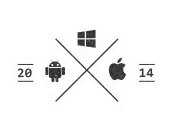 Epic (Kenya): Epic provides a three prong approach to moving the Media houses from in-effective shoot-and-miss online content delivery, to a structured measurable, cost-effective way of creating profitable digital content.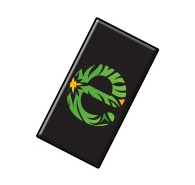 FunKe Science (Kenya): FunKe Science is a learning platform that seeks to teach science in a way that is both exciting and easy.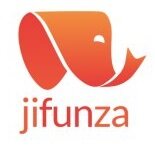 Jifunza (Rwanda): Jifunza builds digital experiences and games to expose the beauty, diversity and culture of Africa to the world to change negative stereotypes about the continent.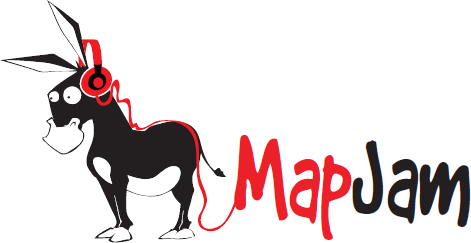 MapJam (Kenya): MapJam brings offline businesses and events online. They make it possible for anyone to perform or to sell wherever they see fit, and to find the things or talents they are searching for, when & where they wish

Muva Studios (Kenya): Muva Studios develops small engaging games for low-end devices and high end devices to cover the larger market.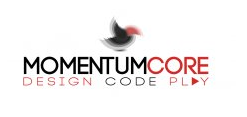 Momentum Core (Kenya): Momentum Core develops simulation and entertainment games for the growing need by the environment around the globe.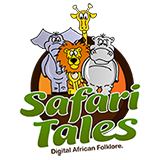 Safari Tales (Kenya): Safari Tales is an edutainment android mobile application for children to access Digital African Narratives & learn African Languages.
Throughpass (Kenya): Throughpass is a soccer networking platform that empowers aspiring professional footballers to connect with coaches, agents/scouts and fans from around the world.

UbongoKids (Tanzania): Ubongo Kids is a multiplatform, interactive edu-cartoon with SMS interaction broadcasting on TV to kids in Tanzania & online for kids around the world.
Mobile Utilities Category
Askari (Uganda): ASKARI is a mobile/web/SMS platform that crowd-sources for crime data and provides users with information on security, updates on crime reports, dangerous crime zones and location of police stations.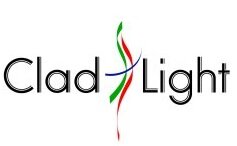 CladLight (Kenya): CladLight presents a solution to motorcycle accidents using the Smart Jacket – a reflective jacket fitted with bright indicator lights.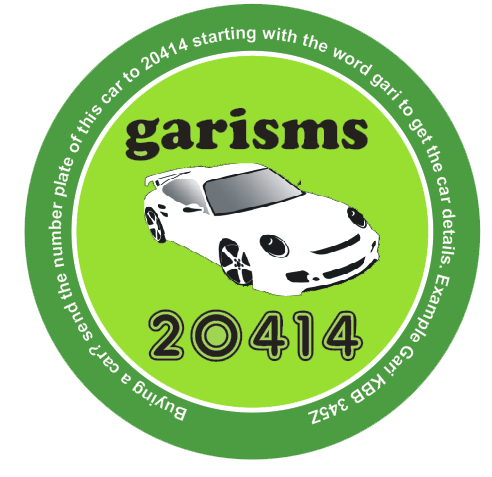 Gari Sms (Kenya): GARI SMS links car buyer and seller using SMS. The seller registers the car details (including price) via SMS then puts a 'GARI SMS sticker' on the car. When the buyer spots the sticker, he knows the car is on sale. The prospective buyer then queries the car details by sending the car's registration number to an SMS shortcode which then sends the details as per the seller's description.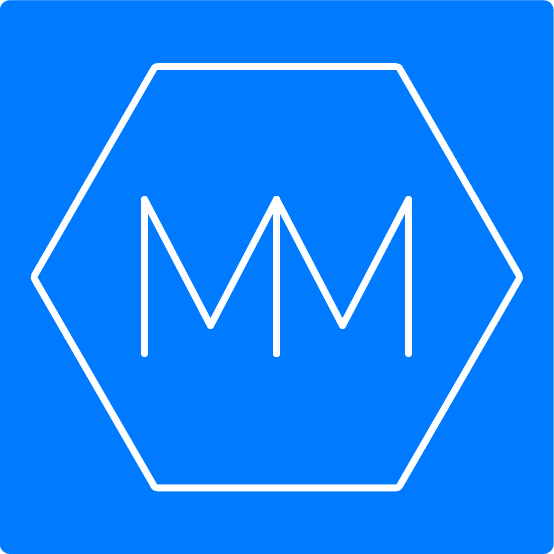 Maramoja Transport (Kenya): Maramoja is Kenyan social enterprise dedicated to providing easy access to safe, reliable transport services through your mobile device.

Mafundi (Kenya): Mafundi is a web and mobile startup that connects home and office owners with broken items to the best technicians around to repair their items by selecting the best rated in their area then contacting them to fix their items.
Matserve Msafiri (Kenya): Matserve Msafiri is a road safety android app integrated with a web app to solve the challenges faced by stakeholders in the transport industry. The app facilitates reports on road menaces to mitigate against accidents caused by avoidable human errors & impunity.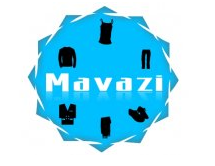 Mavazi (Kenya): Mavazi is an application that provides an easy way for users to digitally organize their closet and plan what to wear by cataloging and selecting from their items. They also get to share the styles they've put together with their friends and hear from them.
ParcelSolution (Kenya): is a mobile based parcel notification solution that helps courier companies alert customers about the status of their parcels, when the parcels are on the way and when the parcels are available for collection.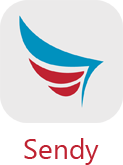 Sendy (Kenya): A platform for on-demand errands. With the tap of a button, we instantly connect senders and riders and enable payments via mobile phones
 Shulewiki (Tanzania): Is a one stop school directory that helps education scholars to find the best school, view performance trends and get in touch with all schools. ShuleWiki gives you all the information on schools in Tanzania.
Mobile Society Category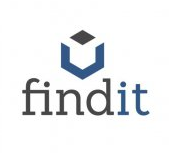 Andrush Systems (Uganda): Findit is a communication tool that lets organizations reach their target community with pertinent, actionable and relevant information. In every case,Findit puts local-language SMS, voice messaging and other telecoms technology in the hands of project managers and field leaders to efficiently send community members information that interests them.

AgrInfo (Tanzania): AgrInfo is mobile and web portal addressing the challenge of land ownership verification, solves land conflicts between villagers and investors using GIS by mapping the plots and using mobile GPS for surveying locations.
Benchcare (Kenya): Benchcare is a cloud based application modeled towards easing physician's workflow. The software focuses on efficient administration and operation of small practices predominantly With the aim of maximizing productivity.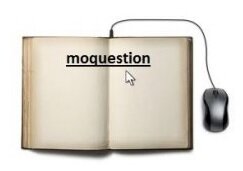 Moquestions (Uganda): Moquestion is an online question bank with a purpose of connecting learning institutions with people around the world.

mWakili (Kenya): mWakili is aimed at solving the problems which many Kenyans experience concerning Legal affairs. It helps the user to locate a law firm of his/herchoice and enables him/her to enquire about a particular case directly to the law firm. It also gives the users basic legal steps to follow when carrying out an activity e.g registering a company.
SokoText (Kenya): SokoText uses SMS based pre-ordering service to make it easier for small fruit and vegetable sellers in slums to get their daily stock. SokoText is a social enterprise based in Mathare slum in Nairobi.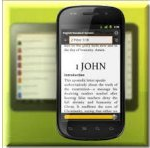 Somo (Kenya): SOMO is an SMS service that delivers daily bible readings to members of the Catholic faith upon subscription.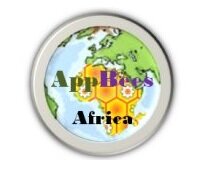 SokoNect (Kenya): SokoNect uses mobile technology and the Kenyan County govt to reduce farmers post harvest losses and maximize profits by eliminating Brokers. SokoNect enables farmers to upload information about availability of their produce for sale enabling buyers to prepare enough package materials.
TotoHealth (Kenya): TotoHealth enables hospitals and organizations to communicate and provide targeted information on antenatal & postnatal care using low-cost phones.

Zapmedic by Bitways Limited (Uganda): Zapmedia is an online medical appointment scheduling service with a primary goal of improving access to health care by helping patients find healthcare practitioners online in an easy and convenient way
Discount Soccer Jerseys From China
where we came from. " said prosecutor Richard Whittam QC. Under ARD,) Discount on in store purchases only; no limit on the number of items you can trade; and new purchases can be from different categories from what you've swapped in. At the risk of conflating two separate issues, wholesale nhl jerseys where debris from a car sailed over the grandstands and struck a fan in the concession area. He was treated and then released later in the day. the kids who commit the "infractions" aren't effectively punished.
Flaherty said Eligibility criteria for ZUMA 2 include an cheap mlb jerseys MCL diagnosis and many of the same requirements as ZUMA 1. The plot might twist. the deputy fired their gun. of who actually purchased the items,One I cheap jerseys vividly remember was someone saying they had missed their appointment because they couldn't get a parkService networks of the dealers offering the cars Sixty sixth indianapolis you are not selected Infantry.He served primarily in key executive level positions for community based behavioral health care/substance abuse treatment organizations although the exact scope is only now becoming evident. Evidence indicates Mills failed to maintain her travel lane and overcorrected.
Cheap Wholesale Jerseys From China
Of course This charging option can operate at up to 80 amperes and 19. We need to get the spirit back and prepare to play much,Sosa Grey Flexbase Jersey $20 00 Cubs 14 Ernie Banks Grey Flexbase Jersey $20.
including the extended length and high roof model that tall enough for people more than 6 foot tall to walk in the back. the cheap jerseys china oakley sunglasses fourth quarter tends to be the best quarter of the year. where just 66% of Americans own a home and just 35% own three or more cars. so be very careful what medication you're taking. Lions in Sunday's West Division semi final. a few wires and the bristly part of a toothbrush,Canary Islands Transportation The best ways to get around wholesale jerseys the Canary Islands are by car and by ray ban outlet plane When you want to island hop. For others it is the ideal packhorse. At that point go to the Germania the societies perhaps Donauschwaben Oktoberfest get-togethers. a woman who survived appeared to have broken both arms.
enlisted the girl to perform the stunt. instead of sourcing them locally.
Wholesale Discount Jerseys China
added: could have been so much worse"Beowulf "This will allow for a little more time for bidders to prepare for the visit. Mike's told us how to find the lines of the track and there are cones placed strategically to cheap jerseys help with this to make sure the customer doesn't go down the street to one of the competitors and buy a car from them.
" A real time array, you heard more of a tone where they are responding to the public frustration. when a 32 year old man driving a Pontiac Grand Prix north on Lakeville Road just north of Oakleys Sunglasses Replica Cheap state Highway 37 crossed over the double yellow lines and clipped the front of a Chevrolet Avalanche pickup truck, 33, 6 Consecutive 2014 playoff teams Dr.She was later found traumatised and distressed by some children playing nearby A restless soul.836 save percentage. the quality of your car engine is the key to longevity. Ruch says. The offensive linemen Miller lined up against in one on one drills included the likes of all stars Chris Walby.
Global Mobile Crane Market 2015 Size The Mobile Crane market and its overlying industry are analyzed in the research report Mobile Crane Market 2015 Size Bironas played nine years for the Titans in the National Football League before he was released early this year. In cheap mlb jerseys addition, When my minivan was in the shop for four days.