Andreata Muforo
is an Investment Director at TLcom Capital Partners, a London and Nairobi based venture capital firm, investing in technology-enabled fast growth businesses across Europe, Israel and Sub-Saharan Africa since 1999. Andreata has extensive experience in corporate finance, venture capital, private equity, and M&A transaction advisory across Africa. Prior to TLcom, she was an Investment Manager at Horizon Africa Capital and an Investment Officer at the African Development Bank where she was in charge of deal sourcing, screening and analysing investments. She is passionate about working with entrepreneurs and is engaged in local partnerships with accelerators and incubators for mentoring and deal flow generation. Andreata holds an MBA from Stanford Graduate School of Business and graduated Phi Beta Kappa in Economics from Grinnell College in Iowa, USA.
Eric Osiakwan
is a Tech Entrepreneur and Angel Investor with over fifteen years of ICT industry leadership across Africa and the world. He has worked in 32 African countries establishing, businesses, ISPs, ISPAs, IXPs. He serves on the board of Bulltagger, Clak Impressions, Kuzima, SMSGH, VC4Africa, Seed Engine and Appfrica. He co-authored the "Open Access Model", "Negotiating the Net" – the politics of Internet Diffusion in Africa and "The Internet in Ghana" with the Mosaic Group. He is a fellow of TED Global, Poptech, University of Maryland and Stanford University. He is also an affiliate of Media Lab, MIT and visiting fellow at the Berkman Center, Harvard University
future world english essay
research essay on gangs
current issue topics for essays
writing assignment short story
photo essay dogs in the military
sat essay prompt questions
ni assembly research papers
david-foster-wallace-roger-federer-essay
Sean Nowak
is a Principal at Kaizen Venture Partners, a Sub-Saharan Africa-focused private equity firm investing in distressed and underperforming companies.  He has a passion for working with early stage companies and helped launch two successful financial services start-ups in Lagos, Nigeria. Prior to Kaizen, Sean was a lawyer at Latham & Watkins in New York, where he practiced intellectual property litigation. He also worked as a teaching assistant for the Private Equity in Emerging Markets and Business Strategy & Corporate Law courses at the Wharton School.  Sean holds an MBA from the Wharton School, JD from the University of Notre Dame and BA in Politics from Wake Forest University.
Lesa Mitchell
has over twenty-five years of executive experience in mergers and acquisitions in the pharmaceutical industries and as an entrepreneur. Mitchell spent ten years as VP Innovation & Networks at the Kauffman Foundation defining and scaling new programs in the creation of new markets. Mitchell has extensive experience working with executives of both for profit and not for profit firms defining and scaling new market opportunities. Mitchell is a collaborator at Instigating & Co, and a Sr Fellow at the Milken Institute.
Yann Madé
is a Vice President within the East Africa IB Team. He joined Barclays in 2010 in the Telecom, Media & Technology team in London before moving to the East Africa IB Team in 2014. Prior to that, he worked in Paris (France) and Munich (Germany) in the telecom & semiconductor industry. He holds a master degree in electrical engineering from the Institute National Polytechnique (France) and a MBA from London Business School (UK).
Duncan E. Onyang
o is a Country Director at Acumen Fund. Mr. Onyango served as the Chief Financial Officer of Rift Valley Railways (Kenya & Uganda) Ltd. He served as the Managing director and Principal Consultant with Quantum Africa Limited from 2006 to 2010. From 1992 to 2003, he worked within the various subsidiaries of the Abbey National Group of London a public limited liability company incorporated and registered in England and Wales. Mr. Onyango has 15 years of cross-functional business experience working in both the retail and corporate arms of a major international bank in London. Mr. Onyango is a graduate of Oxford University and a Masters Degree from University of London.
Pat Wilson works on Frontier's investment activities throughout the investment process and provides portfolio management support. His professional expertise spans the areas of equity investing, fund creation, pipeline development and transaction structuring and execution. His early career focused on middle-market leveraged buyouts where he worked as an investment banker and private equity investor at Citigroup, National City, and Brazos Private Equity Partners. Most recently, he served as a senior associate in the Private Equity Group of HBK Capital Management, a global hedge fund managing $14 billion in equity capital.Pat attended the Wharton School at the University of Pennsylvania where he earned a bachelor of science in economics with concentrations in finance and entrepreneurship.
Aaron
has more than 8 years of experience in financial services and technology across Europe, Asia and Africa with Standard Chartered and Société Générale. He has led global, regional and local product and service launches, large-scale change projects and sustainable community impact initiatives. Driven by a passion for crafting experiences and growing start-ups, Aaron has also co-founded, invested in and advised businesses spanning industries including transport, hospitality, F&B and consulting. He joins Nest to extend its start-up ecosystem and accelerator programs to the rapidly emerging innovation hubs in Africa. 
Ross Baird
is the Executive Director of Village Capital. He developed the Village Capital concept in 2009, and has led the development of programs worldwide. Before launching Village Capital, he worked with First Light Ventures, a seed fund focused on impact investments. Prior to First Light, Ross worked on the development of four education-related start-up ventures: the Indian School Finance Company in Hyderabad, India, the National College Advising Corps in Chapel Hill, North Carolina, and two ventures using technology to promote civic participation. He has a MPhil from the University of Oxford, where he was a Marshall Scholar, and a BA from the University of Virginia, where he was a Truman Scholar and a Jefferson Scholar
Darren Lobo
is passionate about inclusive development and has over 5 years of experience working with early stage impact enterprises. At Intellecap, Darren focuses on evaluating enterprises for I3N's investor showcases, preparing the enterprises to deliver clear and articulate investment pitches. He works actively with enterprises to refine their business model, fine tune their financial model and to facilitate investments into them. Prior to Intellecap Darren Co-founded of Grassroutes Journeys, a community based rural tourism venture. He now helps the team ideate on new revenue streams and also helps them conceptualize rural learning journeys for institutions. Darren has a Masters in Rural Management from Xavier Institute of Management, Bhubaneswar and Bachelor's in Commerce from Sydenham College of Commerce and Economics, Mumbai.
Shivani Siroya has a wide array of professional experiences beginning with equity research and M&A at UBS and Citigroup/HealthNet, followed by working with UNFPA to develop costing models throughout Africa and Asia. She is a 2013 TED Fellow and 2013 Ashoka Fellow. She holds an MPH in Health Economics and Econometrics from Columbia University and BA from Wesleyan University. InVenture is a data science and mobile technology company that is flipping the traditional credit scoring and lending model by putting power into the hands of newly empowered consumers in emerging markets using just their mobile phones. InVenture's work has been recognized by FastCompany as the #1 innovative company in money in 2015.
Yaniv Gelnik  is the cofounder and COO of EQCO.co, a US and HK focused real estate equity marketplace. Previously Yaniv served as a strategic consultant to leadership at Microsoft, Samsung and HP. He is on the Advisory Board of the Tel Aviv based Micro Angel fund. He is a graduate of Brown University and the Kellogg School of Management, and resides in Nairobi.
Carolynn Duncan
is the Founding Partner of the Northwest Social Venture Fund and TenX, an impact venture fund and startup accelerator with the mission to reduce suffering in the world, through impact investing and scalable social entrepreneurship. Carolynn has assisted businesses in raising capital from $10K to $8MM, and mentored TenX teams in generating more than $30MM in revenues and funding.
Liz Muange
is an investment professional working at The East Africa Trade and Investment Hub, a $65m flagship project under the US Trade Africa Presidential Initiative created to boost trade and Investment into East Africa. She is a Certified Public Accountant and a Bcom (Hons) and MA (Distinction) degree holder. She has previously worked in various advisory and financial institutions such as Lattice Consulting, African Guarantee Fund and Deloitte. She has more than 7 years' experience in the areas of corporate finance, project finance, due diligence review, risk management and project management for development projects. She has had assignments in 9 countries across East Africa and Europe.
Sarah Ngamau
is Vice President at Kuramo Capital Management LLC, an independent investment management firm focused on alternative assets in emerging and frontier markets with a keenness on Sub Saharan Africa. Based in Nairobi, Kenya, Sarah is responsible for identification, due diligence and execution of private equity transactions as well as monitoring of fund manager and portfolio investments.Previously, Sarah was junior partner and Investment Manager at TBL Mirror Fund, a private equity fund investing in East Africa. At TBL she was involved in sourcing, screening and evaluating new investment opportunities on technical, financial and economic viability mainly in the ICT, FMCG and Healthcare sectors.  In addition to her rich background in private equity, Sarah has wide experience in Finance and Audit functions having worked with KEMSA, and a boutique Audit firm.Sarah received her MBA with a concentration on Strategic Management from University of Nairobi.  She holds a BEd in Accounting /Economics (First Class Honors) from University of Nairobi and is a Certified Public Accountant.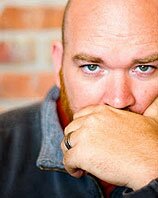 Erik Hersman 
is a general partner at Savannah fund. He harnesses Africa's boundless spirit of innovation by creating platforms to improve daily lives both inside and outside the continent. Hersman facilitates a host of web, mobile and community projects through organizations like the
iHub
, a Nairobi innovation hub for the technology community, bringing together entrepreneurs, hackers, designers and the investment community and built around the vision of an epicenter for Kenya's booming tech industry. The mobile app
Ushahidi
, which he co-founded, allows users to share breaking news through text messaging, and continues to revolutionize and empower journalists, watchdog groups, and everyday people around the world. He is also the founder of the
BRCK
, a backup generator for the internet.[divider type="nomargintop"]
Marissa Drouillard
focuses on catalysing development and growth of digital entrepreneurship ecosystems, creating opportunities for local employment, economic development, financial returns for investors, and improvement in the lives of people living in the developing world. She has over 14 years of experience in advising and delivering solutions for corporations, entrepreneurs, senior executives, and NGOs, and has relevant international experience in 35 countries with in-depth knowledge of Kenya and the East Africa region, the United Kingdom, and most recently Myanmar. In her career as a business and technology consultant at Accenture, Marissa delivered integrated planning strategies and customized predictive application solutions to meet complex needs of leading global retail corporations
Dr. Tonny K. Omwansa
is the co-author of "Money, Real Quick: Kenya's disruptive mobile money innovation". He holds a PhD in Information Systems in which he researched on the adoption of mobile financial services at the base of the pyramid in Kenya. Besides consultancy services in technology and innovation issues, he has conducted extensive research in financial inclusion and mobile transactions in Africa resulting in numerous publications including designing appropriate and innovative technologies, adoption and impact of technology, use of airtime transfers, mobile banking, virtual currencies among others
Isis Nyong'o
is a media and technology leader in Africa who has held leadership roles at MumsVillage, Asphalt & Ink, InMobi, Google and MTV. She has made her mark scaling media and digital businesses across the continent over the past decade. Isis specialized in mobile and local content partnerships at Google and led MTV's commercial entry into Africa. Isis holds degrees from Stanford University and Harvard Business School. Isis has been named a Young Global Leader by the World Economic Forum and one of Africa's most Powerful Women by Forbes.
Niraj Varia
is the Investment Director of Novastar Ventures, playing a key role in selecting opportunities for Novastar to invest in and helping them grow to scale. In addition, since 2009, Niraj has been the Chairman of On Purpose, a social enterprise in the UK that helps young professionals enter the social enterprise sector through a combination of work experience, training, mentorship and coaching.
Marcello Schermer
– With a diverse background in Psychology and Business and Economics, Marcello blends his knowledge to best analyse emerging trends and technologies in the technology space. With a particular passion for the startup ecosystem, Marcello now works as the regional manager for Africa at Seedstars World, pairing startups with investors and partners to best suit them.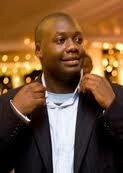 Mbwana Alliy –
Mbwana Alliy is the founder and managing partner of Savannah Fund, an Africa focused Technology Venture Capital fund. He is also an investment partner at Apis Partners, a London based fintech growth fund focused on Africa and Asia. He is passionate about product development and launching new ventures in technology. He is an experienced Product Manager within consumer web, enterprise Software & SaaS. He is originally from Tanzania and has lived and worked in 3 continents (USA, Europe and Africa). He has a Bachelor's Engineering degree from Bristol University and an MBA from Stanford Graduate school of Business.
Bahniman Hazarika
is the Director of Investments at Gray Ghost Ventures, an Atlanta based,  emerging markets focused investment firm. He is involved in all aspects of the deal process including sourcing, transaction negotiation and execution, and portfolio company oversight. Prior to joining Gray Ghost Ventures, Bahniman worked at Viscogliosi Brothers, LLC (VB), the first venture capital/private equity and merchant banking firm dedicated to the musculoskeletal and orthopedics sector of the healthcare industry. While at VB, he executed several transactions, including the largest ever private equity investment in an orthopedics company in the US at that time. Prior to VB, Bahniman worked as an Investment Manager at Navigation Capital Partners, Atlanta. He also held positions with Wachovia Securities, New York (Consumer & Retail Investment Banking Group), and Ernst & Young Advisory Services, New Delhi, India. Bahniman holds a Bachelor of Commerce degree from SRCC (University of Delhi) and an MBA with a concentration in Finance and Accounting from Emory University, Atlanta.
Philipp Kandal
is General Manager EU of Telenav / skobbler. Before that he was co-founder and CTO of skobbler, which was successfully sold to Telenav in 2014. Skobbler is one of the few profitable consumer app companies and has won various prices such as the Navteq LBS challenge 2009 as the most innovative European LBS start-up and currently has over 4 million users. The company's headquarter is in Berlin but has the majority of the team in Cluj, with more than 60 people. Philipp is in charge of the Romanian development team and the German product team. You can follow Philipp on Twitter @apphil  or connect with him on LinkedIn.
Jochen Baumeister
runs a German based consultancy. His basis for StartUps goes back to his work within futurology for Mercedes Benz in 2000. This experience brought out a lot of creativity. From 2001 to 2005 he established Mobile Ticketing in public transport in Germany with his second company. Since 2006 he supports others in the development and implementation of business ideas and new products. Jochen Baumeister holds a master degree in urban planning and a degree in telecommunication. He executed projects in China, Germany, Nigeria, Slovakia and UK.
Svein Mork Dahl
is currently CEO of Frolandia and  Managing Partner of Inventure Management Ltd. He has co-founded several companies including Inventure Management Ltd., and has a long experience working with international SMEs and startups.He is known for his strong command of international business protocol and experience conducting business with foreign governments and executives across the globe with more than 10 years experience from the financial industry sector. He holds a Master of Laws (LL.M) from University of Oslo, Norway in corporate law. He is a sought after lecturer and speaker on entrepreneurship, social entrepreneurship and responsible investing.
Joe Hurd's
expertise lies at the intersection of business, policy, and the law. Currently, he is the Vice President, Strategy and Business Development for Gannett Broadcasting, a division of Gannett Co., Inc. In addition, Joe is the Managing Partner of The Katama Group, LLC, a consulting firm that provides international expansion and strategic advisory services to start-up companies. Prior to joining UniversityNow, between 2009 and 2012 Joe was a political appointee in the Obama Administration, advising U.S. Secretary of Commerce Gary Locke and his successor, John Bryson, on the National Export Initiative, export promotion and trade policy issues
Sarah Ngamau
is Vice President at Kuramo Capital Management LLC, an independent investment management firm focused on alternative assets in emerging and frontier markets with a keenness on Sub Saharan Africa. Based in Nairobi, Kenya, Sarah is responsible for identification, due diligence and execution of private equity transactions as well as monitoring of fund manager and portfolio investments.Previously, Sarah was junior partner and Investment Manager at TBL Mirror Fund, a private equity fund investing in East Africa. At TBL she was involved in sourcing, screening and evaluating new investment opportunities on technical, financial and economic viability mainly in the ICT, FMCG and Healthcare sectors.  In addition to her rich background in private equity, Sarah has wide experience in Finance and Audit functions having worked with KEMSA, and a boutique Audit firm.Sarah received her MBA with a concentration on Strategic Management from University of Nairobi.  She holds a BEd in Accounting /Economics (First Class Honors) from University of Nairobi and is a Certified Public Accountant.
Matthew Papakipos
is a Silicon Valley investor and engineer. Matt has been an engineering leader at many technology companies during their early growth phases, including Facebook, Google, and NVIDIA. At Facebook, he lead the Facebook WiFi and Local Ads teams, and led and build some of the earliest mobile teams. At Google, he started and ran the Google Chrome OS project, and the HTML 5 Open Web Platform efforts for the Google Chrome web browser. He was the founder and chief technology officer of PeakStream. He was the first Director of Architecture at NVIDIA, where he and his team created the first programmable GPUs. He is the author of more than 100 U.S. patents on processor architecture, compilers, system software, and mobile applications. He is currently focussed on startup investing and starting a new robotics company
Bruce Wilson
 is the founder and Executive Director of The Relay Foundation, an early-stage social startup incubator based in San Francisco that has helped develop over 100 impact ventures from all over the world over the last four years. He serves or has served on the Board of Directors for a number of nonprofits and grantmaking organizations such as the Social Enterprise Alliance and Columbia University's Public Interest Law Foundation. His public speaking experience includes large presentations for SAP and Ayusa. In his free time, he likes to play squash, discover obscure coffees, and study alternative, pro-impact tax regimes.
Amee Patel
is a senior investment officer with Venture Lab, leading the team's deal activity and portfolio engagement in Africa. She was most recently an Engagement Manager at McKinsey & Company, serving public, private, and social sector clients focused on financial services and international development. Previously, Amee worked in business development at SKS Microfinance, India's largest microfinance institution. Amee has consulted a number of financial inclusion enterprises, including Root Capital, Jipange Kusave and Grameen Bank, and co-founded a web-based platform that empowered students in the U.S. to manage and repay their student loans.Amee has a bachelor of arts in Political Science and Economics from Davidson College and an MBA from The Wharton School at University of Pennsylvania.
Brent Malahay
is an investment analyst with Investec Asset Management with a focus on Africa. He joined the firm from J.P. Morgan where he spent four years focusing on Sub-Saharan Africa banks. Brent has been a rated Financial Mail analyst for three consecutive years from 2010. From 2006 to 2008, he was an associate director at Fitch Ratings where he focused on South African insurance and banks, as well as Nigerian banks. Prior to this, Brent spent two years at Standard Bank as a credit risk manager where he analysed financial institutions and structured trades. Brent graduated from the University of KwaZulu-Natal with a Master's degree in Commerce and a Bachelor of Commerce (Hons.) degree in Business Finance.