Andreata Muforo
is an Investment Director at TLcom Capital Partners, a London and Nairobi based venture capital firm, investing in technology-enabled fast growth businesses across Europe, Israel and Sub-Saharan Africa since 1999. Andreata has extensive experience in corporate finance, venture capital, private equity, and M&A transaction advisory across Africa. Prior to TLcom, she was an Investment Manager at Horizon Africa Capital and an Investment Officer at the African Development Bank where she was in charge of deal sourcing, screening and analysing investments. She is passionate about working with entrepreneurs and is engaged in local partnerships with accelerators and incubators for mentoring and deal flow generation. Andreata holds an MBA from Stanford Graduate School of Business and graduated Phi Beta Kappa in Economics from Grinnell College in Iowa, USA.
Bahniman Hazarika
is the Director of Investments at Gray Ghost Ventures, an Atlanta based,  emerging markets focused investment firm. He is involved in all aspects of the deal process including sourcing, transaction negotiation and execution, and portfolio company oversight. Prior to joining Gray Ghost Ventures, Bahniman worked at Viscogliosi Brothers, LLC (VB), the first venture capital/private equity and merchant banking firm dedicated to the musculoskeletal and orthopedics sector of the healthcare industry. While at VB, he executed several transactions, including the largest ever private equity investment in an orthopedics company in the US at that time. Prior to VB, Bahniman worked as an Investment Manager at Navigation Capital Partners, Atlanta. He also held positions with Wachovia Securities, New York (Consumer & Retail Investment Banking Group), and Ernst & Young Advisory Services, New Delhi, India. Bahniman holds a Bachelor of Commerce degree from SRCC (University of Delhi) and an MBA with a concentration in Finance and Accounting from Emory University, Atlanta.
Henrik D Danielsson is the senior strategist and manager business development and sales in emerging markets, with key experiences from Asia and sub-Sharan Africa. CEO & Founder Spotting Business Consulting Group and Emerging Africa Invest. He has 20 years in Business Development and International Sales. Has hold positions as Swedens Trade Commissioner East, Central and West Africa, Manager Beijing China at the Swedish Trade Council, Management Consultant, Logistician for Médecins Sans Frontières (MSF) in Sudan and Supply Chain Manager for a retail company. Holds a M.Sc. in Mechanical Engineering from Lund University in combination with studies in Business Administration, Economics and Political Science at National University of Singapore and Stockholm University.Has lived, worked and studied in the three continents Asia, Africa and Europe.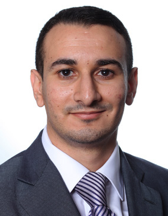 Hicham Haddouti
 is the Financial Associate of PGS Invest, an investment fund in Africa focused on Agro-business, Education, Clean-tech, Healthcare and Construction. He is also a member of the Due Diligence Committee of Beyond Capital Fund, an impact investment fund and he previously worked for Endeavor and helped setting up its third office in Africa. Endeavor, a non-profit organization, was formed with the purpose of promoting entrepreneurs in emerging markets. Prior to his MBA, Hicham developed a career in strategy consulting and finance, working for many companies in Europe and Africa.
Kimathi Ikiao joined the Acumen East Africa office in 2013 as a Senior Portfolio Associate and is responsible for the Agriculture and Affordable Housing sectors. Kimathi has over 7 years of experience in the investment sphere. His role, prior to joining Acumen, was as a Senior Investment Analyst at the Industrial and Commercial Development Corporation (ICDC), overseeing the Corporation's equity investments. Kimathi began his career in the capital markets as an Intern at the Nairobi Securities Exchange, and later moved to Standard Investment Bank in Kenya as a Securities Dealer. Having developed an affinity to private equity and its role in development, Kimathi served a short stint with Centum Investment prior to pursuing his post-graduate studies. Kimathi holds an MBA from The University of Tulsa. While pursuing his MBA, he served on the University's Student Investment Fund as the fund's secretary in 2007. He also holds a Bachelor of Science in International Business Administration from the United States International University (USIU), and participates in the CFA® program.
Lauren Cochran is Director of Private Investments at Blue Haven Initiative, where she leads strategy and execution for the portfolio of direct investments. Lauren spent five years at Imprint Capital leading investments in emerging and frontier markets that provide a measurable positive social impact as well as a commercial financial return. Previously, Lauren worked for the William J. Clinton Foundation's Health Access Initiative where she analyzed healthcare infrastructure on the ground in Sub-Saharan Africa, working to fill gaps in the diagnosis, care and treatment of children living with HIV/AIDS. Lauren also worked in private equity, first as an Analyst with Deutsche Bank's financial sponsors group in New York and then as an Associate at Diamond Castle Holdings, a private equity firm investing in energy, business and financial services and healthcare.
Lauren holds a B.S. from Georgetown University, completed the General Course program at the London School of Economics and earned her M.B.A. from the Wharton School at the University of Pennsylvania.
Sapna Shah is an Investment Director at Novastar Ventures.  Prior to joining Novastar, Sapna was a Portfolio Manager at Acumen East Africa in Nairobi, investing in businesses that provide goods and services to low income households and managing a portfolio of companies in the Agriculture and Energy sectors. She also co-founded Naked Pizza, a customer-focused, pizza delivery business in Nairobi. Her previous experience was with Lloyds TSB in the UK, Europe and the US, and HSBC in Jordan, in distressed asset management, risk, restructuring and turnaround. She has helped turnaround a vast array of companies in diverse industries ranging from financial services to football clubs. Her achievements include ensuring continued operation of some of the Icelandic banks in the U.K. during the financial crisis and managing HSBC's exposure to the largest restructuring in the Kingdom of Jordan. Sapna graduated from the London School of Economics with a Bsc (Hons) in Government and Economics.
Sean Nowak is a Principal at Kaizen Venture Partners, a Sub-Saharan Africa-focused private equity firm investing in distressed and underperforming companies.  He has a passion for working with early stage companies and helped launch two successful financial services start-ups in Lagos, Nigeria. Prior to Kaizen, Sean was a lawyer at Latham & Watkins in New York, where he practiced intellectual property litigation. He also worked as a teaching assistant for the Private Equity in Emerging Markets and Business Strategy & Corporate Law courses at the Wharton School.  Sean holds an MBA from the Wharton School, JD from the University of Notre Dame and BA in Politics from Wake Forest University.
Stephanie Montaño firmly believes that social entrepreneurship through the development of innovative web and mobile app technology are important drivers for social change. As a U.S. trained and practicing lawyer, Stephanie has extensive experience working with national and multinational companies to manage and remedy early and late stage business risk related to business operations, contract disputes, and intellectual property.  She has worked across a number of industries on matters that often have significant impact on the progress of emerging markets, including rule of law, human rights, voter protection, human health, energy, and environmental impacts.  Additionally, Stephanie has firsthand experience working in government, the UN, nonprofits, and grassroots organizations.  In March 2016 Stephanie moved to Nairobi, Kenya to work with the Institute for Human Rights and Business on sustainable business practices through the application of the UN Guiding Principles of Business and Human Rights. Stephanie recently accepted an invitation to join the UC Davis MBA Technology Board of Directors and will serve as a course guest speaker when the program commences in Winter 2017. Stephanie received her Juris Doctor degree (JD) from UCLA School of Law and has dual Bachelor of Arts degrees in International Relations and Sociology from the University of California, Davis. 
 Wilmot Allen is based in CrossBoundary's Nairobi office and leads the investment advisory practice in East Africa.  Mr. Allen previously worked at the International Finance Corporation as a consultant with investment officer responsibilities with the private equity funds team and with the financial institutions and infrastructure groups across Africa and Latin America. He also served as senior advisor on entrepreneurship to former IFC CEO Lars Thunell. Prior to the IFC, Mr. Allen served in financial and business strategy roles. Mr. Allen worked with the technology mergers and acquisitions group at JPMorgan Hambrecht & Quist and with the private placements and equities origination (IPOs) groups at Merrill Lynch. At the Commonwealth Enterprise Fund, he focused on venture capital investments into technology and media companies. With the Disney ABC Television Network, Mr. Allen provided analytical support for business strategy. He holds a Master of Business Administration from the Wharton School of Business, a Master of Public Administration from the Harvard Kennedy School and B.A. from Yale University. He was selected by the World Economic Forum as a Young Global Leader.
Craig Perue is Programme Manager for OLPC Jamaica, the Vice President of Membership for PMI Jamaica Doctor Bird Chapter, and a Senior Consultant (finance, IT, not-for-profit management) at the Mona School of Business, The University of the West Indies, Jamaica.
Emrys Schoemaker is a researcher and strategist with a background in international development programming. Emrys' research interests are on the use of social media in resource constrained environments, and the social implications of their use. Emrys is currently writing up a PhD thesis at the London School of Economics in International Development that looks at the relationship between mobile social media use and identity, specifically religious and gender identity in Pakistan. He is particularly interested in how technology design and affordances interact with cultural norms and values to generate new social practices. Emrys has over a decade of experience in communications for international development programming as the Director for Innovation and Technology at iMedia Associates, a development communications consultancy, and as a consultant to institutions including the British Government's Department for International Development, United Nations and World Bank. Emrys has a Masters in Conflict Management from the Department of Peace Studies, Bradford University. Emrys has been involved in community development initiatives, co-founded startups that provide software solutions to development organisations and lives in London, United Kingdom.
Jacqueline Dismas is the Fabrication Laboratory Manager at Buni Hub, COSTECH. She is an open-minded lead manager with a proven track record in Electronics and Communication systems management, fully equipped with technical skills and excellent interpersonal communication skills. Jacqueline is a constant knowledge seeker who strives to grow as a professional, she promotes the culture of skills and knowledge transfer as head of Buni makers community where she shares her electronics and communication skills. Not only that, Jacqueline is also responsible for identifying and assessing potentially skilled youths, training and mentoring them to become great innovators of tomorrow.
James Odede is a Kenyan technologist and entrepreneur. He is the Co-founder and Director of LakeHub. James has brought together the tech community of Western Kenya, raised funding from Google, overseen the implementation of a Computer Science for High School (CS4HS) students program, and built the region's first co-working space. A graduate of Maseno University with a Bsc. in Computer Science, James is also the Co-founder and Product Development Lead at MobiDawa an exciting startup providing on demand medication information to patients across Africa. James is  passionate about technology for development, start-ups, m-health and committed to bridging the technology gap that exists between Africa's big cities and the rural. James is currently a 2016 Acumen East Africa fellow, a premier leadership fellowship program developing leaders who challenge the status quo, work across lines of difference and inspire their communities to believe in a brighter future.
John Kieti is passionate about innovation and entrepreneurship that creates thriving knowledge economies in East Africa. He is a technologist and an expert in mobiles for development (M4D). His past and present entrepreneurial ventures range from consumer internet to agribusiness and real estate. He has over 10 years experience in management and entrepreneurship. Since 2011, John has provided support and advice to over 100 mobile startups in East Africa. He is a strong adherent of the lean startup methodology and the lean canvas for business model analysis. John also has over 7 years experience designing and implementing health information systems for both governmental and non-governmental institutions in Kenya and South Sudan. John holds an MBA and a BSc in Computer Science from the University of Nairobi. John also has research interests in the uptake and sustainability of mobile applications for agriculture in Kenya
Josiah Mugambi is passionate about helping people solve real problems while creating (great) value for themselves and the people around them. He is currently Chief Operations Officer at the iHub in Nairobi, and has had over twelve years working in the ICT industry in Kenya, nine of which were spent working in the telco space with leading global vendors. He holds a Bachelors degree in Electrical and Electronic Engineering, as well as an Executive MBA.
Keziah has over 4 years' experience in the financial services industry obtained while working with an investment group helping to analyze and manage their investment portfolio. She also has vast knowledge in appraisal of deals and financial analysis and has been involved in the preparation of several research and appraisal reports that guide investment decisions. Keziah has an MBA in Finance and Banking from Limkokwing University, Malaysia and a Bachelor's degree in Actuarial Science from JKUAT.
Kishor Nagula is a director at Caribou Digital with over 10 years of professional experience advising private, NGO's and government clients in the financial and telecom sectors. He started his career as a management consultant at Booz Allen Hamilton while working on large scale transformations for multinational corporations and delivering cost cutting strategies for domestic and international clients. He then transitioned to working at Dalberg Global Development advisors where he worked on a variety of international projects and advised NGO's, multilateral organizations and start-ups with their technology strategy in emerging markets. Most recently, Kishor worked at the United States Agency for International Development (USAID) and joined the Digital Development team, where he supported the team's work in expanding digital access across the Agency's target countries. Kishor earned his B.A in Economics at the College of William and Mary, his M.A in International Economics/International Relations at the Johns Hopkins School of Advanced International Studies (SAIS) and his M.B.A from the Fuqua School of Business at Duke University. 
Marissa Drouillard is Senior Director, Investment Advisory at Caribou Digital. She is currently developing a platform to channel funding and support to catalyse the growth of inclusive digital businesses and the next generation of technology leaders in Africa, in partnership with Goodwell Investments. She regularly advises mobile industry and international development organizations on digital entrepreneurship topics, particularly entrepreneurship ecosystem development in emerging markets and recently developed a methodology for country-level ecosystem diagnostics for the World Bank. Previous to working in international development, Marissa worked for 11 years as a business and technology consultant with Accenture, specializing in predictive analytics (forecasting, planning, and replenishment modelling) within the Retail and Consumer Goods industries. Marissa has an MBA and a Certificate in Global Business from the Haas School of Business and a BSc from the College of Chemistry, all from the University of California at Berkeley, and an MSc in Public Policy with merit from the University of London, SOAS. She currently splits time between Cape Town, South Africa and Lake Tahoe, California.
Musa has three years experience as a project management practitioner with entrepreneurial skills in ICT and a diversity background in socio-economic empowerment programs. Currently, Musa manage an innovation co-working space, Buni Hub (COSTECH), to oversee daily operations. Meanwhile, he has strengthen his skills working with international organizations including HIVOS, World Bank Group, MAVC to implement projects including Energy Change Lab Negawatt Challenge & Hatua Project respectively.
Richard is a project manager at a global software company where he works with clients to develop innovative digital solutions for financial inclusion. He has been a judge on pivot east since 2013.
Stephen is the Strategy and Innovation Manager for Digital Financial Services Lab at Caribou Digital. Stephen has experience in advising private, NGO, and non-profit clients with their technology strategies. Stephen is currently helping to develop a Digital Financial Services Innovation Lab that aims to support breakthrough innovations that profitably address pain points for Digital Financial Services delivery to low-income consumers. Previously, Stephen worked with the Financial Services for the Poor team at the Bill & Melinda Gates Foundation providing research and grant making strategy for the team's technology innovation portfolio. More recently, Stephen was a consultant to UNICEF's Innovation Unit where he analyzed opportunities and potential partnerships around satellite technologies in multiple countries. Stephen started his career with LitiNomics, an economic consulting firm in Silicon Valley supporting the intellectual property strategies of clients in the technology, telecommunications, and healthcare sectors. Stephen earned his MBA from the Haas School of Business and his BA in Economics and International Political Economy, both from the University of California at Berkeley.
Solomon is the Co-founder and a technical lead at Soltech Digital Solutions a Software development company specializing in Mobile and Web applications development. Solomon is also working with Outbox Technology Hub as a Development Lead in charge of all training and other activities geared towards growth, skill development for the developer community, start-ups and industry players. At Outbox Solomon also worked as a community manager for a period of 1 year and 9 months. Prior to working with Outbox, Musa worked as a Systems and Networks administrator at College of Computing and Information Sciences for a period of one year and three months. Musa is also a Google Developer Group lead for Kampala, in charge of programs, training, other events and initiatives around Google technologies in Kampala.